Dr. Katherine Day is a graduate of Bastyr University where she received her doctorate in Naturopathic Medicine. While in school she took a special interest in pediatrics and women's health and sought further training in these areas. She completed additional course work in Gynecology, Pediatrics, Ayurveda and Massage. Before attending Bastyr, she received her Bachelors in Biological Sciences with an emphasis in Medicine from the University of California, Riverside.
Dr. Day is passionate about families and establishing the basis for a health for all members of the family from day one. She believes in an integrated approach that blends the best of what western and naturopathic medicine have to offer. Due to her belief in the foundations of health, such as diet and exercise, she has a special interest in helping patients establish healthy habits and routines in their daily life.
For the past two years Dr. Day has been working at a family medicine practice in Mill Creek. She has been under the tutelage of Dr. Chelsea Gordon, a respected pediatric and family medicine care provider in the Naturopathic community.
Dr. Day is a professional member of the Washington Association of Naturopathic Physicians and The Pediatric Association of Naturopathic Physicians. In her free time she enjoys spending time with her husband and two dogs as well as baking, knitting and collecting fountain pens.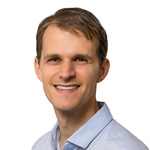 Dr. Andrew became a naturopath after feeling generally unwell in his early twenties. After going to the doctor and being told that he was perfectly healthy, he started to experiment with changing his diet, reducing stress and using dietary supplements. It worked. Those changes made a huge differences in his quality of life and he wanted to help others feel as well as he was feeling. That's when he decided to enroll in the Naturopathic medical program at Bastyr.
After 5 years of post-graduated medical training at Bastyr University he continued on to do 2 additional years of residency at the Bastyr Center for Natural Health. After his residency, he has continued to be clinical adjunct faculty at Bastyr University, has been serving on the board of directors of the Gastroenterology Association of Naturopathic Physicians and the Naturopathic Association of Primary Care physicians, and provides monthly research updates to medical providers through the site Dr. Journal Club.
Dr. Day is trained as a generalist who can treat a wide array of conditions, but has gained additional expertise in the treatment of gastrointestinal complaints, chronic pain, and diabetes.